William Martin - The Mother of All Booklists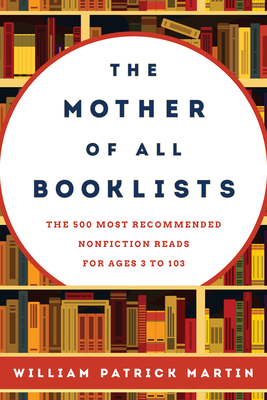 William Martin will be signing copies of his two books, The Mother of All Booklists and A Lifetime of Fiction.
The Mother of All Booklists is written for parents, grandparents, and teachers unfamiliar with the bewildering array of award and recommended reading lists. This book is a long overdue composite of all the major booklists. It brings together over 100 of the most influential book awards and reading lists from leading magazines, newspapers, reference books, schools, libraries, parenting organizations, and professional groups from across the country.
A Lifetime of Fiction is the most authoritative set of fiction book recommendations in the United States because it is a composite of the most noteworthy book award lists, best book publications, and recommended reading lists from leading libraries, schools, and parenting organizations from across the country. The book also includes a chapter on Twenty-Seven Authors You Should Know, featuring short biographies about some of the most influential writers of the last 150 years.
The signing will take place on Tuesday, July 5th, beginning at 8 AM.
Event date:
Tuesday, July 5, 2016 - 8:00am