William J. Kennedy - Morally Gray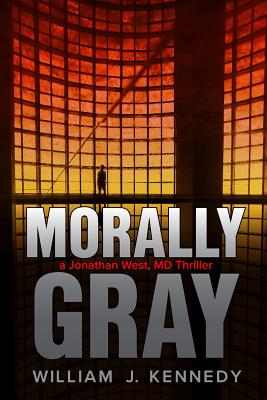 William J. Kennedy will be appearing to sign copies of the latest novel in his Jonathan West, MD series, Morally Gray.
Jonathan West can now officially call himself an MD. It's the spring of 1975, and he's honored to graduate from Yale with his classmates. But his growing unease about the future has cast a shadow on the day.
Jonathan may be a skilled doctor, but he's also a CIA assassin. His handlers all expected him to spin out after he completed his first kill, but Jonathan was remarkably unfazed. He was so unaffected that he's beginning to wonder if this is something to be concerned about.
Jonathan has many other worries. He has a one-year-old son and a wife who thinks he's just a pharmaceutical researcher. He's also accepted a new mission from the CIA that'll place him in Iran during one of the most turbulent times in history. His target is the Shah of Iran, and the Shah's death could have enormous implications for the entire world.
As Jonathan plunges into his new assignment, this healer understands he must once again become an assassin for the greater good. But as he travels from Geneva to Tehran to Egypt in pursuit of his victim, will his scruples get in the way of carrying out his murderous task?
The signing will take place on Saturday, June 16th from 1:00 until 3:00 PM. Copies of the first book in the series, First Kill, will also be available.
Event date:
Saturday, June 16, 2018 - 1:00pm to 3:00pm