Unicorn Story Time
UNICORN WEEK!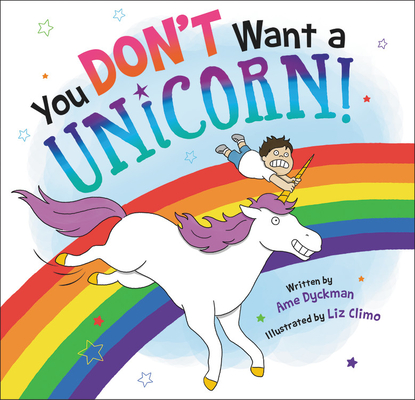 Join us for a unicorn-themed story time!
Today's selection will be You Don't Want a Unicorn! When a little boy throws a coin in a well asking for a pet unicorn, he has no idea what kind of trouble he's in for. Unbeknownst to him, unicorns make the absolutely worst pets: they shed, they poke holes in your ceiling, and they make a big mess.
Do some coloring, listen to You Don't Want a Unicorn!, and create a unicorn craft. Please arrive promptly at the start time to enjoy all that is being offered.
Event date:
Wednesday, July 12, 2017 - 9:00am