Unicorn Story Time
UNICORN WEEK!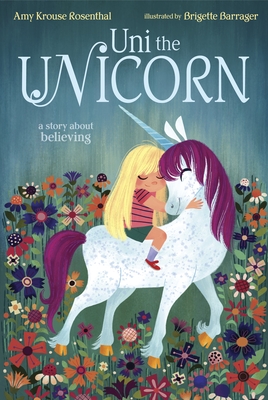 Join us for a unicorn-themed story time!
Today's selection will be Uni the Unicorn. Uni the unicorn is told there's no such thing as little girls. But no matter what the grown-up unicorns say, Uni believes that little girls are REAL. Somewhere there must be a smart, strong, wonderful, magical little girl waiting to be best friends. In fact, far away (but not too far away), a real little girl believes there is a unicorn waiting for her, too.
Do some coloring, listen to Uni the Unicorn, and create a unicorn craft. Please arrive promptly at the start time to enjoy all that is being offered.
Event date:
Monday, July 10, 2017 - 9:00am