Toby Devens - Barefoot Beach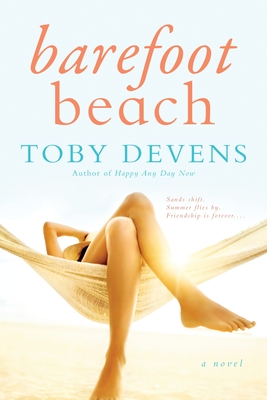 Toby Devens will be appearing to sign copies of Barefoot Beach, a novel sure to resonate with fans of Dorothea Benton Frank.
For Nora Farrell, Tuckahoe, Maryland isn't just a summer refuge, it's hom - where she married the love of her life, decided to have a child, and has remained connected with her two closest friends. Even now, long after her husband's passing, Nora reunites with Margo and Emine every June.

But this year, challenges invade the friends' retreat. Even as Nora delights in teaching at her dance studio, she is shaken by the possible loss of her beach house... And by a tentative new romance. While Margo directs a musical at the Driftwood Playhouse, she finds her marriage on rocky ground. And Em, who relishes running her family's café, struggles to handle her rebellious daughter.

With their personal dramas reaching a fever pitch, the women will discover that it isn't only the beach that brightens their lives. Their bond with one another provides the ultimate magic.
The signing will take place on Friday, August 12th, beginning at 6:00 PM.
Event date:
Friday, August 12, 2016 - 6:00pm