Timber Hawkeye - Faithfully Religionless

PLEASE NOTE: THIS IS AN OFF-SITE EVENT.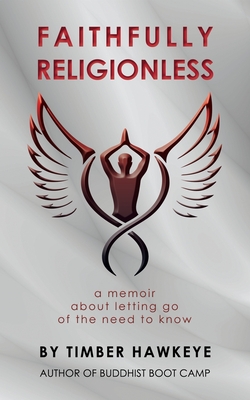 Timber Hawkeye will be appearing at Dimitra Yoga as he tours the country to speak about his new memoir, Faithfully Religionless.
When his pursuit of happiness in Corporate America feels counterproductive, Timber Hawkeye escaped the flourescent-lit hell of his cubicle in Seattle and set out to fully embrace the stress-free lifestyle of Hawaii. Intrigued and curious about what people believe (and why they believe what they do), he questioned everything he ever thought was true and discovered the beauty of letting go.
If you consider yourself spiritual but not religious, then you're going to love this inspirational book. And if you want to lead a simple and uncomplicated life with happiness at your fingertips, then you'll want to read it more than once.
Timber Hawkeye is also the author of Buddhist Boot Camp, a small book full of stories, inspirational quotes, and teachings that offer mindfulness-enhancing techniques anyone can relate to.
The event will take place on Saturday, June 25th at 5:00 PM, at Dimitra Yoga, located at 18466 Plantations Blvd. Browseabout will be on-site to sell copies of both books.
Event date:
Saturday, June 25, 2016 - 5:00pm