Teen Book Club - What Happened to Cass McBride?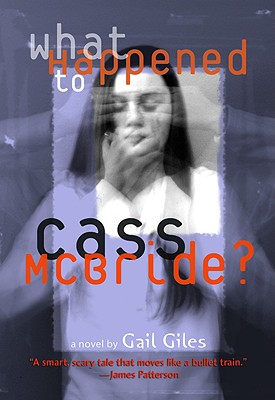 The selection for March's discussion is What Happened to Cass McBride? by Gail Giles.
Kyle Kirby has planned a cruel and unusual revenge on Cass McBride, the most popular girl in school, for the death of his brother David. He digs a hole. Kidnaps Cass. Puts her in a box - underground. He buries her alive. But lying in the deepest dark, Cass finds a weapon: she uses the power of words to keep her nemesis talking - and herself breathing - during the most harrowing 48 hours of her life.
The book club is led by Karen Willey, an 18 year teaching veteran who has spent 17 of those years teaching Language Arts to middle school students. An avid reader herself, Karen has presented numerous times at the state wide Festival of Words conference, focusing on young adult literature. Her educational philosophy has always been to create life long readers and that continues to be her focus today, both in the classroom and in the community.
Snacks and drinks will also be served. No prior registration is required. For more information, call 302-226-2665.
Event date:
Saturday, March 12, 2016 - 11:00am