Teen Book Club - We Were Liars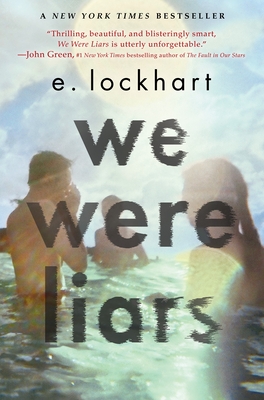 It's the launch of our new teen book club!
The selection for the first discussion is We Were Liars by New York Times bestselling author, National Book Award finalist, and Printz Award honoree E. Lockhart. This modern, sophisticated suspense novel centers on a beautiful and distinguished family on a private island. A brilliant, damaged girl; a passionate, political boy; and a group of four friends whose friendship turns destructive are woven together to create a haunting and unforgettable story.
The book club will be led by Karen Willey, an 18 year teaching veteran who has spent 17 of those years teaching Language Arts to middle school students. An avid reader herself, Karen has presented numerous times at the state wide Festival of Words conference, focusing on young adult literature. Her educational philosophy has always been to create life long readers and that continues to be her focus today, both in the classroom and in the community.
The full schedule will be available at the first meeting. Snacks and drinks will also be served. No prior registration is required. For more information, call 302-226-2665.
Event date:
Saturday, October 10, 2015 - 11:00am