Teen Book Club - Unwind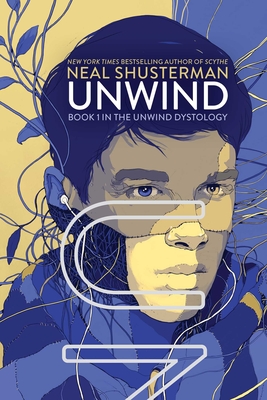 The selection for November's discussion is Unwind by Neal Shusterman.
In America after the Second Civil War, the Pro-Choice and Pro-Life armies came to an agreement: The Bill of Life states that human life may not be touched from the moment of conception until a child reaches the age of thirteen. Between the ages of thirteen and eighteen, however, a parent may choose to retroactively get rid of a child through a process called "unwinding." Unwinding ensures that the child's life doesn't "technically" end by transplanting all the organs in the child's body to various recipients. Now a common and accepted practice in society, troublesome or unwanted teens are able to easily be unwound.

With breathtaking suspense, this book follows three teens who all become runaway Unwinds: Connor, a rebel whose parents have ordered his unwinding; Risa, a ward of the state who is to be unwound due to cost-cutting; and Lev, his parents' tenth child whose unwinding has been planned since birth as a religious tithing. As their paths intersect and lives hang in the balance, Shusterman examines complex moral issues that will keep readers turning the pages until the very end.
The book club is led by Karen Willey, an 18 year teaching veteran who has spent 17 of those years teaching Language Arts to middle school students. An avid reader herself, Karen has presented numerous times at the state wide Festival of Words conference, focusing on young adult literature. Her educational philosophy has always been to create life long readers and that continues to be her focus today, both in the classroom and in the community.
Snacks and drinks will also be served. No prior registration is required. For more information, call 302-226-2665.
Event date:
Saturday, November 14, 2015 - 11:00am