Teen Book Club - The Tragedy Paper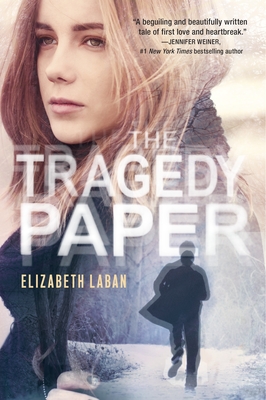 The selection for April's discussion is The Tragedy Paper by Elizabeth LaBan.
It follows the story of Tim Macbeth, a seventeen-year-old albino and a recent transfer to the prestigious Irving School, where the motto is "Enter here to be and find a friend." A friend is the last thing Tim expects or want - he just hopes to get through his senior year unnoticed. Yet, despite his efforts to blend into the background, he finds himself falling for the quintessential "It" girl, Vanessa Sheller, girlfriend of Irving's most popular boy. To Tim's surprise, Vanessa is into him, too, but she can kiss her social status goodbye if anyone ever finds out. Tim and Vanessa begin a clandestine romance, but looming over them is the Tragedy Paper, Irving's version of a senior year thesis, assigned by the school's least forgiving teacher.

Jumping between viewpoints of the love-struck Tim and Duncan, a current senior about to uncover the truth of Tim and Vanessa, The Tragedy Paper is a compelling tale of forbidden love and the lengths people will go to keep their secrets.
The book club is led by Karen Willey, an 18 year teaching veteran who has spent 17 of those years teaching Language Arts to middle school students. An avid reader herself, Karen has presented numerous times at the state wide Festival of Words conference, focusing on young adult literature. Her educational philosophy has always been to create life long readers and that continues to be her focus today, both in the classroom and in the community.
Snacks and drinks will also be served. No prior registration is required. For more information, call 302-226-2665.
Event date:
Saturday, April 9, 2016 - 11:00am