Teen Book Club - A Monster Calls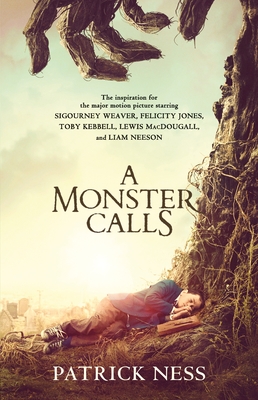 The selection for September's discussion is A Monster Calls by Patrick Ness.
At seven minutes past midnight, thirteen-year-old Conor wakes to find a monster outside his bedroom window. But it isn't the monster Conor's been expecting - he's been expecting the one from his nightmare, the nightmare he's had nearly every night since his mother started her treatments.
The monster in his backyard is different. It's ancient. And wild. And it wants something from Conor. Something terrible and dangerous. It wants the truth.
From the final idea of award-winning author Siobhan Dowd, whose premature death from cancer prevented her from writing it herself, Patrick Ness has spun a haunting and darkly funny novel of mischief, loss, and monsters both real and imagined.
The book club is led by Karen Willey, an 18 year teaching veteran who has spent 17 of those years teaching Language Arts to middle school students. An avid reader herself, Karen has presented numerous times at the state wide Festival of Words conference, focusing on young adult literature. Her educational philosophy has always been to create life long readers and that continues to be her focus today, both in the classroom and in the community.
Snacks and drinks will be served. No prior registration is required. For more information, call 302-226-2665.
Event date:
Saturday, September 9, 2017 - 11:00am