Teen Book Club - Kindness for Weakness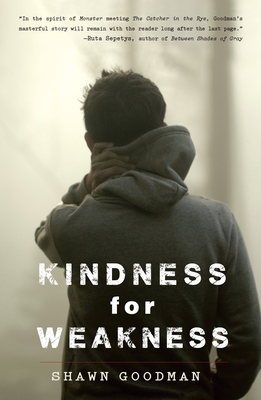 The selection for November's discussion is Kindness for Weakness by Shawn Goodman.
In an environment where kindness equals weakness, how do those who care survive?
Shawn Goodman will capture your heart with this gritty, honest, and moving story about a boy struggling to learn about friendship, brotherhood, and manhood in a society where violence is the answer to every problem.
The book club is led by Karen Willey, an 18 year teaching veteran who has spent 17 of those years teaching Language Arts to middle school students. An avid reader herself, Karen has presented numerous times at the state wide Festival of Words conference, focusing on young adult literature. Her educational philosophy has always been to create life long readers and that continues to be her focus today, both in the classroom and in the community.
Snacks and drinks will be served. No prior registration is required. For more information, call 302-226-2665.
Event date:
Saturday, November 11, 2017 - 11:00am