Teen Book Club - I Hunt Killers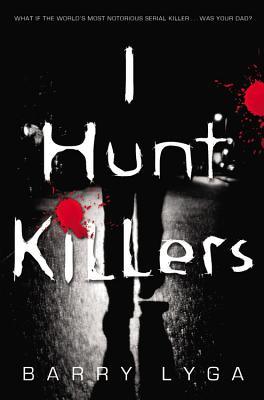 The selection for October's discussion is I Hunt Killers by Barry Lyga.
Jazz is a likable teenager. A charmer, some might say. But he's also the son of the world's most infamous serial killer, and for Dear Old Dad, "Take Your Son to Work Day" was year-round. Jazz has witnessed crime scenes the way cops wish they could - from the criminals' point of view.

And now, even though Dad has been in jail for years, bodies are piling up in the sleepy town of Lobo's Nod. Again. In an effort to prove murder doesn't run in the family, Jazz joins the police in the hunt for this new serial killer. But Jazz has a secret - could he be more like his father than anyone knows?
The book club is led by Karen Willey, an 18 year teaching veteran who has spent 17 of those years teaching Language Arts to middle school students. An avid reader herself, Karen has presented numerous times at the state wide Festival of Words conference, focusing on young adult literature. Her educational philosophy has always been to create life long readers and that continues to be her focus today, both in the classroom and in the community.
Snacks and drinks will also be served. No prior registration is required. For more information, call 302-226-2665.
Event date:
Saturday, October 8, 2016 - 11:00am