Teen Book Club - House Arrest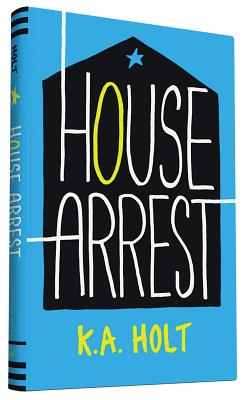 The selection for July's discussion is House Arrest by K.A. Holt.
Timothy is on probation. It's a strange word: something that happens to other kids, to delinquents, not to kids like him. And yet, he is under house arrest for the next year. He must check in weekly with a probation officer and a therapist, and keep a journal for an entire year. And mostly, he has to stay out of trouble.
But when he must take drastic measures to help his struggling family, staying out of trouble proves more difficult than Timothy ever thought it would be. By turns touching and funny, and always original, House Arrest is a novel in verse about one boy's path to redemption as he navigates life with a sick brother, a grieving mother, and one tough probation officer.
The book club is led by Karen Willey, an 18 year teaching veteran who has spent 17 of those years teaching Language Arts to middle school students. An avid reader herself, Karen has presented numerous times at the state wide Festival of Words conference, focusing on young adult literature. Her educational philosophy has always been to create life long readers and that continues to be her focus today, both in the classroom and in the community.
Snacks and drinks will also be served. No prior registration is required. For more information, call 302-226-2665.
Event date:
Saturday, July 9, 2016 - 11:00am