Teen Book Club - Beware That Girl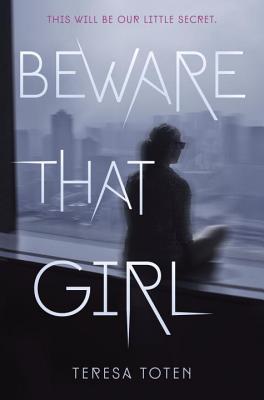 The selection for May's discussion is Beware That Girl by Teresa Toten.
The Haves. The Have-Nots. Kate O'Brien appears to be a Have-Not, but she's determined to change that. She's book-smart. She's street-smart. And she's also a masterful liar.
As the scholarship student at the elite Waverly School in NYC, Kate has her work cut out for her: her plan is to climb the social ranks and land a spot at Yale. She's already found her people among the senior-class it girls, specifically in the cosseted, mega-wealthy yet deeply damaged Olivia Sumner. As for Olivia, she considers Kate the best friend she's always needed, the sister she never had.
When the handsome and whip-smart Mark Redkin joins the Waverly administration as head of fund-raising, he immediately charms his way into the faculty's and students lives, becoming especially close to Olivia, a fact she's intent on keeping to herself. It becomes increasingly obvious that Redkin poses a threat to Kate, too, in a way she can't reveal and can't afford to ignore.
The book club is led by Karen Willey, an 18 year teaching veteran who has spent 17 of those years teaching Language Arts to middle school students. An avid reader herself, Karen has presented numerous times at the state wide Festival of Words conference, focusing on young adult literature. Her educational philosophy has always been to create life long readers and that continues to be her focus today, both in the classroom and in the community.
Snacks and drinks will also be served. No prior registration is required. For more information, call 302-226-2665.
Event date:
Saturday, May 13, 2017 - 11:00am