Teen Book Club - Asylum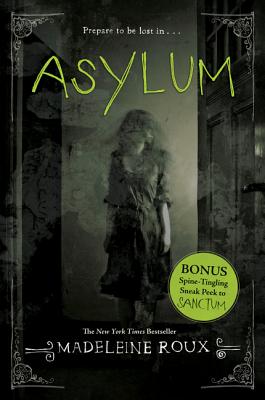 The selection for February's discussion is Asylum by Madeleine Roux.
For sixteen-year-old Dan Crawford, the New Hampshire College Prep program is the chance of a lifetime. Except that when Dan arrives, he finds that the usual summer housing has been closed, forcing students to stay in the crumbling Brookline Dorm, formerly a psychiatric hospital. As Dan and his new friends Abby and Jordan start exploring Brookline's twisty halls and hidden basement, they uncover disturbing secrets about what really went on here... Secrets that link Dan and his friends to the asylum's dark past. Brookline was no ordinary mental hospital, and there are some secrets that refuse to stay buried.
Featuring found photographs from real asylums and filled with chilling mystery and page-turning suspense, Asylum is a horror story that treads the line between genius and insanity, perfect for fans of Miss Peregrine's Home for Peculiar Children.
The book club is led by Karen Willey, an 18 year teaching veteran who has spent 17 of those years teaching Language Arts to middle school students. An avid reader herself, Karen has presented numerous times at the state wide Festival of Words conference, focusing on young adult literature. Her educational philosophy has always been to create life long readers and that continues to be her focus today, both in the classroom and in the community.
Snacks and drinks will also be served. No prior registration is required. For more information, call 302-226-2665.
Event date:
Saturday, February 11, 2017 - 11:00am