Story Time with John Micklos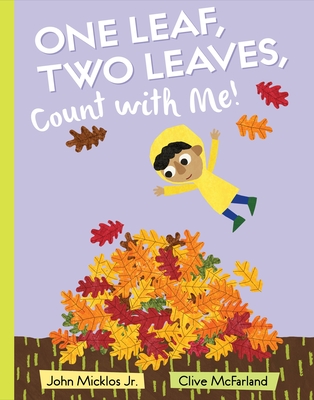 John Micklos will be hosting a story time for his book, One Leaf, Two Leaves, Count with Me!
Count your way through the seasons! In spring, the tree's leaves appear, one by one. By summer, there's a glorious canopy. And when autumn winds blow, leaves fly from the tree, one after another, leading us into winter. There's a world of activity to spy in and around this beautiful tree as the wild creatures, and one little boy, celebrate the cycles of nature. As little ones count leaves, look for animals, and enjoy the changing seasonal landscape, bouncy rhymes and bold illustrations make learning to count easy--corresponding numerals reinforcing the learning fun.
John will be reading the story, and there will be an adorable craft to go along with it!
The event will take place on Saturday, November 18th, beginning at 9 AM. Please arrive promptly at the start time to enjoy all that is being offered.
Event date:
Saturday, November 18, 2017 - 9:00am