Special Story Time with Buddy Bison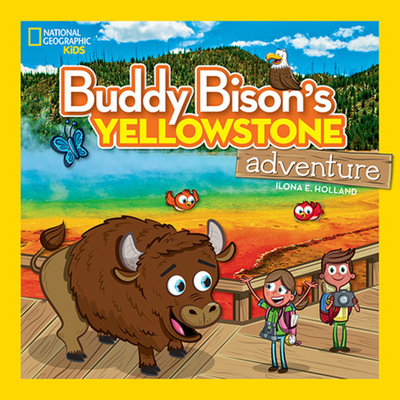 Author Ilona Holland and Buddy Bison will be appearing for a special reading of Buddy Bison's Yellowstone Adventure.
Instead of waiting patiently when their aunt gets an emergency call, Elena's twin brother, Christopher, wanders off. That's when Buddy Bison, the adorable plush toy clipped to Elena's backpack comes to life and to her aid. The unlikely pair heads out on a wild adventure through Yellowstone to search for her brother.
As soon as Buddy leads Elena safely to her twin, her new oversized pal disappears. What happened to Buddy Bison? Did Elena imagine him or did he really come to life? This charming tale is sprinkled with helpful tidbits about the park, weird-but-true facts about the animals, and more fun facts kids adore.
The story time will take place at 9 AM on Tuesday, July 5th. Buddy Bison will be visiting with kids and posing for photos. After the story, kids will create a craft and Ilona will remain in the store to sign copies of the book. The duration of the event is not set, so please arrive promptly at the start time to enjoy all that is being offered.
Event date:
Tuesday, July 5, 2016 - 9:00am