Poetry Reading with Devon Miller-Duggan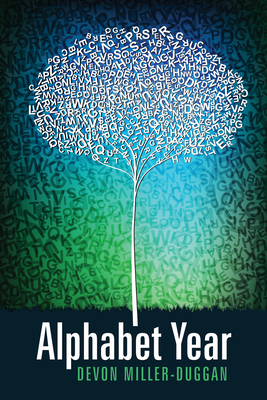 Devon Miller-Duggan will be appearing to read from her latest collection, Alphabet Year.
Devon Miller-Duggan found herself with a rainy afternoon at the beach, a bag of children's plastic ABC sand molds, and a copy of Twyla Tharp's book on creativity. She reached into the bag, pulled out a letter and wrote a word that began with that letter in the margin of a piece of notebook paper, and kept going until she had the first words of 26 lines, then she wrote 26-line poem. It was fun, so she did it again the next day.
Then she started making up rules, the main one being that all the "L" words would be "love" simply because she forbids the word in her Intro to Poetry Writing class. The first 26 poems spilled out over the summer, but they didn't feel like she was done with the game. Over the next year, another 26 proper abecedarians happened. They used all the same initial words, just in alphabetical order. And the "L" words got to change in the proper abecedarian.
By the time the 26 properly ordered poems were done, there was a spreadsheet to keep everything straight, and the project felt done. It was a crazy project. She blames it on turning 60.
The reading will take place on Saturday, November 11th, beginning at 4:30 PM.
Event date:
Saturday, November 11, 2017 - 4:30pm