Pirate Story Time
PIRATE WEEK!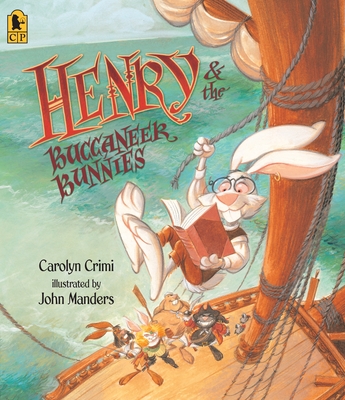 Join us for a pirate-themed story time!
Today's selection will be Henry & the Buccaneer Bunnies. Step aboard, buccaneers and book lovers! On the Salty Carrot sails a wild, rowdy band of Buccaneer Bunnies, led by Barnacle Black Ear, the baddest bunny brute of all time. His son, Henry, would rather read books than make prisoners walk the plank, even if it means swabbing the decks as punishment. But when a crashing, thrashing, bashing wildcat of a storm threatens them all, will Henry and his landlubbin' library save the day?
Do some coloring, listen to Henry & the Buccaneer Bunnies, and create a pirate craft. Please arrive promptly at the start time to enjoy all that is being offered.
Event date:
Friday, July 7, 2017 - 9:00am