Pirate Story Time
PIRATE WEEK!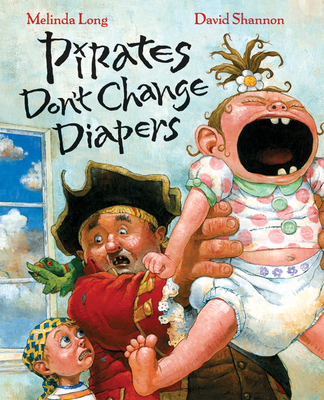 Join us for a pirate-themed story time!
Today's selection will be Pirates Don't Change Diapers. When the pirate crew turns up at Jeremy Jacob's house and accidentally wakes his baby sister, that wee scallywag howls louder than a storm on the high seas. Sure, there's buried treasure to be found, but nobody's digging up anything until Bonney Anne quits her caterwauling. So, quicker than you can say "scurvy dog," Braid Beard and his swashbuckling pirates become... babysitters? Blimey!
Do some coloring, listen to Pirates Don't Change Diapers, and create a pirate craft. Please arrive promptly at the start time to enjoy all that is being offered.
Event date:
Monday, July 3, 2017 - 9:00am