Meet the Taco Dragon!
MEET THE TACO DRAGON!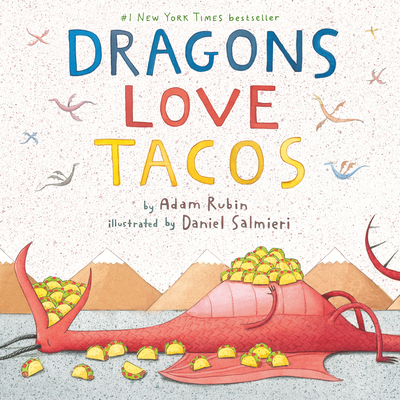 Meet the beloved dragon from Dragons Love Tacos!
Dragons love tacos. They love chicken tacos, beef tacos, great big tacos, and teeny tiny tacos. So if you want to lure a bunch of dragons to your party, you should definitely serve tacos. Buckets and buckets of tacos. Unfortunately, where there are tacos, there is also salsa. And if a dragon accidentally eats spicy salsa... Oh, boy. You're in red-hot trouble...
The Taco Dragon will be here on Saturday, August 4th at 9:00 AM. Do some coloring, listen to Dragons Love Tacos, and create a craft. He'll also be happy to pose for pictures!
The duration of his stay is not set, so please arrive at the beginning of the event to enjoy all that is being offered.
Event date:
Saturday, August 4, 2018 - 9:00am