Meet Laura Numeroff's Mouse!
MEET LAURA NUMEROFF'S MOUSE!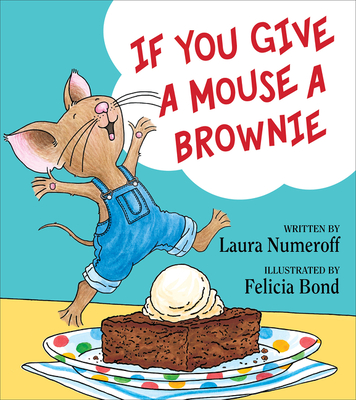 Meet Laura Numeroff's beloved mouse! This energetic little mouse has been delighting readers for over thirty years.
Today's selection will be If You Give a Mouse a Brownie. If you give a mouse a brownie, he's going to ask for some ice cream to go with it. When you give him the ice cream, he'll probably ask you for a spoon. He'll start drumming on the table. Drumming will get him so excited, he'll want to start a band...
Do some coloring, listen to If You Give a Mouse a Brownie, and create a craft. Mouse will also be happy to pose for pictures! The duration of his stay is not set, so please arrive at the beginning of the event to enjoy all that is being offered.
Event date:
Sunday, August 12, 2018 - 9:00am