Meet Ladybug Girl!
MEET LADYBUG GIRL!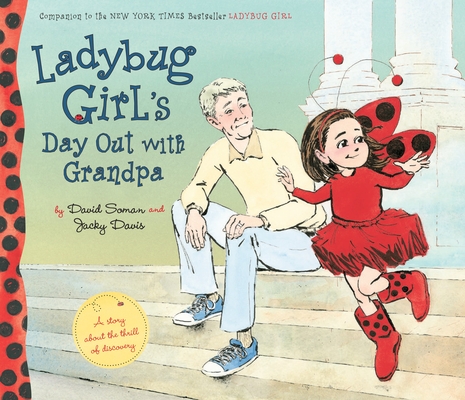 Ladybug Girl is returning to Browseabout!
We'll be reading her latest book, Ladybug Girl's Day Out with Grandpa. When Lulu and Grandpa visit the museum, Lulu wants to see it all, but there is so much to see. Even Ladybug Girl may never see it all! Then Grandpa shows her something extra special: the butterfly room. Inside, Lulu slows down. She looks and listens. When a butterfly lands on her finger, she understands that even if she can't learn everything in one day, she can learn so much from each moment, if she only takes the time to look around.
Do some coloring, listen to Ladybug Girl's Day Out with Grandpa, and create a Ladybug Girl craft. Ladybug Girl will be available to pose for pictures, as well.
The duration of her stay is not set, so please arrive at the beginning of the event to enjoy all that is being offered.
Event date:
Saturday, July 29, 2017 - 9:00am