Meet Ladybug Girl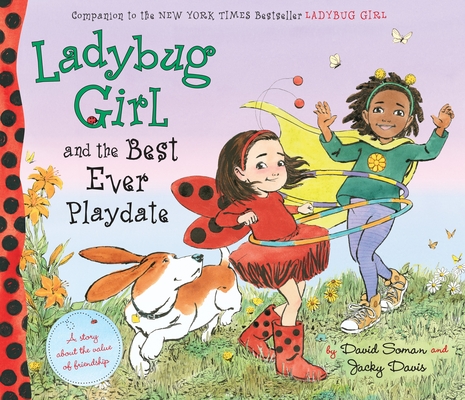 Join us for storytime with Ladybug Girl! She and her faithful hound, Bingo, make every day into an adventure!
In the newest in the series, Ladybug Girl and the Best Ever Playdate, Lulu is excited about her playdate with Finny and especially excited about Finny's Rolly-Roo. In fact, Lulu loves the toy so much that she... kind of forgets to play with Finny. So when the girls accidentally break the Rolly-Roo, will Lulu realize her mistake? In this compassionate and charming story about the value of a great friend, Lulu and Finny repair the broken toy, and soon forget all about it, blasting off on new imaginative adventures together as Ladybug Girl and Grasshopper Girl.
Ladybug Girl will be here on Saturday, April 23rd at 9 AM. Arrive and do some coloring, get your picture taken with Ladybug Girl, then listen to Ladybug Girl and the Best Ever Playdate. The story will be followed by an adorable craft, too! The duration of her stay is not set, so please arrive at the beginning of the event to enjoy all that is being offered.
Event date:
Saturday, April 23, 2016 - 9:00am