Matthew Betley - Overwatch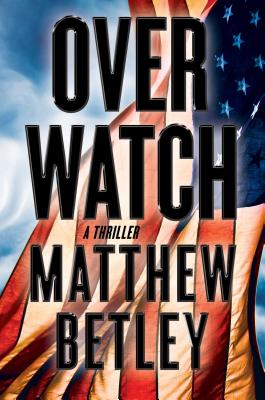 We're welcoming debut author Matthew Betley as he signs copies of his new thriller, Overwatch.
When Logan West impulsively answers a dead man's ringing phone, he triggers a global race against the clock to track down an unknown organization searching for an Iraqi artifact that is central to a planned attack in the Middle East one that will draw the United States into a major conflict with Iran. Logan, a former Marine officer, is quickly contracted as a consultant to assist the FBI as part of a special task force bent on stopping the shadowy operatives, whatever the cost. The battles are nonstop, from the plains of the Midwest, to mansions in northern Mexico, to the war-torn Al-Anbar province, pitting an international team against trained mercenaries employed by the world's largest private security contractor. Meanwhile, Logan is battling his own demons, especially the trauma of the ambush that his Force Recon unit suffered at an insurgent torture compound in Fallujah in 2004, which threatens to destroy everything he holds dear.
With high stakes and fully-realized characters, Overwatch is a thriller unlike any you've read before: deftly plotted, up-to-the-minute, and impossible to put down. Bestselling author Kyle Mills says of it, "As a former Marine, Betley really knows his stuff. Fans of nonstop, nail-biting action will love this one."
Matthew Betley is a former Marine officer of ten years. His experience includes deployments to Djibouti, Africa, after 9/11, and Fallujah, Iraq, prior to the surge.
The signing will take place on Saturday, March 5th, from 2 until 4 PM. If you're unable to attend, we're happy to hold an autographed copy for you.
Event date:
Saturday, March 5, 2016 -

2:00pm

to

4:00pm