Mary Kay Andrews - The Weekenders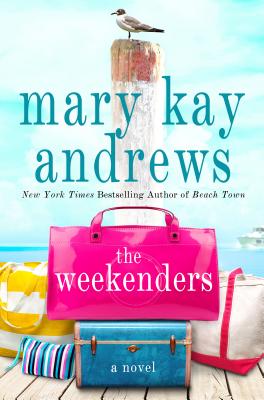 Bestselling author Mary Kay Andrews returns to Browseabout to read from and sign copies of her newest release, The Weekenders.
Some people stay all summer long on the idyllic island of Belle Isle, North Carolina. Some people come only for the weekends - and it's something they look forward to all week long. When Riley Griggs is waiting for her husband to arrive at the ferry one Friday afternoon, she is instead served with papers informing her that her island home is being foreclosed. To make matters worse, her husband is nowhere to be found.
She turns to her island friends for help and support, but each of them has their own secrets and the clock is ticking as the mystery deepens. Cocktail parties and crab boil aside, Riley must find a way to investigate the secrets of Belle Island, the husband she might not really know, and the summer that could change everything.
In addition to signing books, Mary Kay will be reading from The Weekenders, as well as answering questions from attendees. If you can't make it to the event, we're happy to hold a signed copy for you.
Event date:
Saturday, May 28, 2016 - 2:00pm