Marisa de los Santos - The Precious One
PLEASE NOTE: THIS EVENT WILL NOT TAKE PLACE AT BROWSEABOUT. SEE BELOW FOR DETAILS.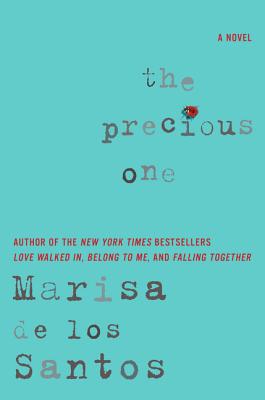 Marisa de los Santos will be reading from and discussing her latest release, The Precious One.
In this highly anticipated novel, ghostwriter Eustacia "Taisy" Cleary has loved three men in her life: her twin brother, Marcus; her genius, narcissistic father, Wilson; and her high school boyfriend, Ben Ransom. Seventeen years ago, Wilson abruptly kicked his family out and started anew—marrying Caro, a young artist, and having a daughter Willow, whom he adores but also keeps dangerously sheltered from the outside world. During these years, Wilson's first family has only visited once, and it ended in disaster.
Fast forward seventeen years and seemingly out of nowhere, Wilson contacts Taisy, now an adult, inviting her to stay at his sprawling family home. Even though she and Marcus are wary of Wilson's motives for inviting her, Taisy accepts the offer and finds herself an awkward guest in her father's home. Against her brother's wishes, Tasiy accepts the offer and finds herself an awkward guest in her childhood home. Not only must she reckon with Wilson, who is as imperious and self-centered as ever, but also with the mysterious Caro. Most importantly, Taisy must overcome her own jealousy and struggle to know Willow, the little sister who resents her presence and who is having troubles of her own—negotiating the bewildering world of high school for the first time. And then there's Ben. Although Taisy still loves him, she fears that the gulf of time, guilt, and heartbreak between them might be too wide a bridge.
The Precious One is a mesmerizing and insightful tale of second chances, one that reflects on family bonds, personal secrets, and the redemptive power of love. In the book,
Marisa de los Santos is the New York Times bestselling author of three novels for adults, including Love Walked In and Belong to Me, and a middle grade novel, Saving Lucas Biggs, co-written with her husband David Teague. Also a distinguished poet with a Ph.D. in literature and creative writing, de los Santos fell in love at an early age with the texture and music of words. She lives in Wilmington, DE.
In order to avoid the traffic and summer parking difficulties, this event will take place at the clubhouse in The Glade. For directions to the venue, click here. As always, if you're not able to attend, we're happy to have a copy personalized for you.
Event date:
Wednesday, August 26, 2015 - 5:00pm