Luncheon with Mary Alice Monroe and MERR
THIS IS AN OFF-SITE, TICKETED EVENT.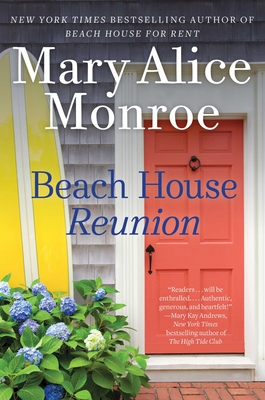 We're partnering with The MERR Institute to host a ticketed luncheon with Mary Alice Monroe as she celebrates the release of her latest book, Beach House Reunion.
Beach House Reunion will whisk you back to the shores of Monroe's bestselling Beach House series, weaving together a tale of the struggles and triumphs of the historic Rutledge family of Charleston, South Carolina. Beautifully wrought and rich with keen insight, this is an illuminating tale of new beginnings, resilience, and one family's enduring love.
The Marine Education, Research and Rehabilitation Institute, Inc. (MERR) is a non-profit stranding response and rehabilitation organization dedicated to the conservation of marine mammals and sea turtles. It is MERR's commitment to contribute to the preservation of these species through research and rescue efforts, and to foster greater understanding and appreciation of these species and their habitat through education and enhanced public awareness.
The luncheon will take place at The Crab House, located at 19598 Coastal Highway. Tickets will be $55, and cover the cost of a copy of Beach House Reunion and lunch, including gratuity. Call 302-226-2665 to be added to the attendee list, and you will be contacted prior to the event for payment information. Deadline for registration is May 28th.
Event date:
Thursday, May 31, 2018 - 12:00pm