Luncheon with Lisa Scottoline & Francesca Serritella
THIS IS AN OFF-SITE, TICKETED EVENT.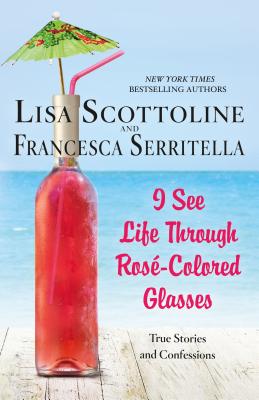 We're hosting a ticketed luncheon with Lisa Scottoline and Francesca Serritella as they celebrate the release of their newest collaboration, I See Life Through Rosé-Colored Glasses.
The New York Times bestselling mother-daughter duo are back with more hilarious, witty, and true tales from their lives. Whether they are attempting to hike the Grand Canyon, setting up phone calls with their dogs, or learning what "adulting" means, Lisa and Francesca are guaranteed to make you laugh, cry, and appreciate the funniest moments in life. Like the perfect glass of rosé, they're always here to help you escape from your own busy, modern life and instead, get lost in theirs.
The luncheon will take place at The Crab House, located at 19598 Coastal Highway. Tickets will be $55, and cover the cost of a copy of I See Life Through Rosé-Colored Glasses and lunch, including gratuity. Call 302-226-2665 to be added to the attendee list, and you will be contacted prior to the event for payment information. Deadline for registration is July 10th.
Event date:
Friday, July 13, 2018 - 12:00pm