Luncheon with Jane Green
THIS IS AN OFF-SITE, TICKETED EVENT.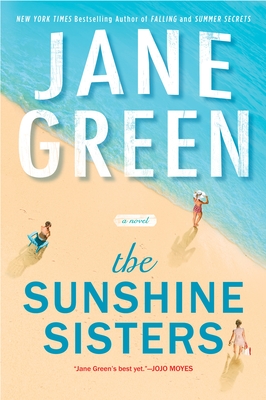 We're hosting a ticketed luncheon with Jane Green as she celebrates the paperback release of her latest book, The Sunshine Sisters.
Ronni Sunshine left London for Hollywood to become a beautiful, charismatic star of the silver screen. But at home, she was a narcissistic, disinterested mother who alienated her three daughters. Still, when Ronni discovers she has a serious illness, she calls her now-adult girls home to fulfill her final wishes.
And though Nell, Meredith, and Lizzy have never been close, their mother's illness draws them together to confront the old jealousies and secret fears that have threatened to tear these sisters apart. As they face the loss of their mother, they will discover if blood might be thicker than water after all.
The luncheon will take place at The Crab House, located at 19598 Coastal Highway. Tickets will be $55, and cover the cost of a copy of The Sunshine Sisters and lunch, including gratuity. Call 302-226-2665 to be added to the attendee list, and you will be contacted prior to the event for payment information. Deadline for registration is June 22nd.
Event date:
Wednesday, June 27, 2018 - 12:00pm