Lunch with Dorothea Benton Frank
THIS IS AN OFF-SITE, TICKETED EVENT.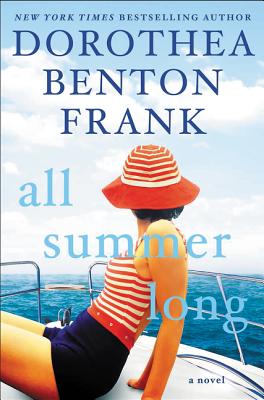 We're hosting a ticketed luncheon with Dorothea Benton Frank as she celebrates the release of her latest book, All Summer Long.
Dorothea Benton Frank's novels are bursting with the type of smart and witty fiction that every reader wants on their bookshelf: soulful, edgy stories about realistic characters familiar to us all that explore the most deeply felt moments of life with wry humor and heart.
All Summer Long follows one charming New York couple, a glamorous interior designer and a true southern gentleman from Charleston, as they are swept up into the world of the ultra-rich. Over one tumultous, hot summer, they travel the globe with a cast of zany eccentrics, and find themselves pondering the next step of their lives. This is a story of how plans evolve and lives change in unexpected ways, how even those who have everything are looking for something more to fulfill them and even the most successful can often struggle to get things together. It asks the ultimate question: can money buy happiness?
The luncheon will take place at Big Fish Grill, located at 20298 Coastal Highway. Tickets will be $50, and cover the cost of a copy of All Summer Long and lunch at Big Fish, including gratuity. Call 302-226-2665 to be added to the attendee list, and you will be contacted prior to the event for payment information. Deadline for registration is June 16th.
Event date:
Tuesday, June 21, 2016 - 12:00pm