Lisa Scottoline & Francesca Serritella - I've Got Sand in All the Wrong Places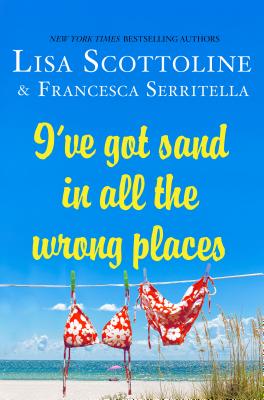 The hilarious mother-daughter duo of Lisa Scottoline and Francesca Serritella will be appearing to talk about their new collection of stories, I've Got Sand in All the Wrong Places.
Scottoline, a prolific and bestselling thriller author, is joined again by her daughter, Serritella, for this warm and engaging seventh volume in their series. The duo discuss everything: their many pets, Scottoline's embracing of the empty nest, and Serritella's Manhattan doorman, who grades her boyfriends. Scottoline, nearing 60, has learned the joys of having time to get together with her best friend and do girls' nights with her horse club, and of perfecting the art of saying no. She is liberated now that her life no longer looks like a to-do list.
But not all is light-hearted fun, as when Serritella writes about being mugged and assaulted near her home in the summer of 2015. She's shaken by trauma but also experiences kindness from strangers who come to her aid and locate her glasses, and from the police who stay with her all night and accompany her afterward when she walks her dog.
Family is a perennially popular subject, and Scottoline and Serritella bring wisdom and laughs to make sure it never gets boring.
The event will take place on Monday, July 11th at 11 AM. The event is free, and no registration is required. After their talk, both authors will be available to sign copies of their work.
Event date:
Monday, July 11, 2016 - 11:00am