Lisa Graff - Find Me Alone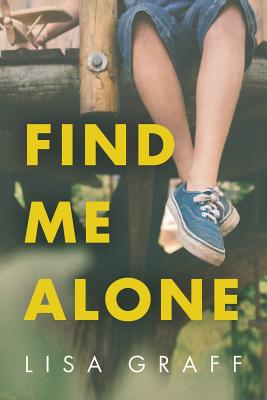 Lisa Graff will be appearing to read from her novel, Find Me Alone.
A family struggles with one member's alcoholism and the chaos it creates in all their lives in this coming-of-age novel.
Cee and her family live under a terrible curse. It may not be a spell out of the fairy tales, but it still dooms Cee and her sisters, Deana and Rose. Her father's alcoholism hangs over their house like a black cloud. It is getting worse, and young Cee doesn't know what to do.
Lisa Graff is a novelist, essayist, columnist, and teacher. Several of her essays were published in the Washington Post, including one that was the winner of the AAUW Mass Communications Award. Graff also writes a bimonthly column for the Cape Gazette.
The reading will take place on Sunday, October 22nd, beginning at 1:00 PM. Lisa will also be taking questions from the audience, as well as signing copies of Find Me Alone.
Event date:
Sunday, October 22, 2017 - 1:00pm