Junior Bookslayers Book Club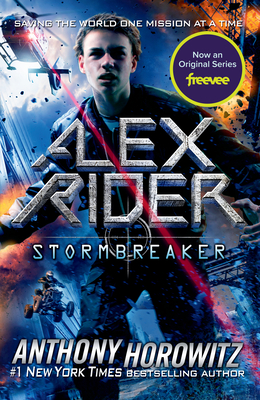 We've made some changes to our Teen Book Club! Going forward, the group will be known as the Junior Bookslayers, and is aimed for ages ten through thirteen.
Our selection for June will be Stormbreaker by Anthony Horowitz, the first book in the Alex Rider series. They said Alex's uncle died in a car accident, but he knows that's a lie - the bullet holes in the windshield prove it. Yet he never suspected the truth: his uncle was really a spy for Britain's top secret intelligence agency. And now Alex has been recruited to find his uncle's killers.
The book club will still be led by Karen Willey, an 18-year teaching veteran who has spent 17 of those years teaching Language Arts to middle school students. Her educational philosophy has always been to create lifelong readers and that continues to be her focus today, both in the classroom and in the community.
The meeting will take place on Saturday, June 9th, beginning at 11:00 AM and ending around noon. No prior registration is required – just read the book and show up! Snacks and drinks will also be served. For more information, call 302-226-2665.
Event date:
Saturday, June 9, 2018 -

11:00am

to

12:00pm