Junior Bookslayers Book Club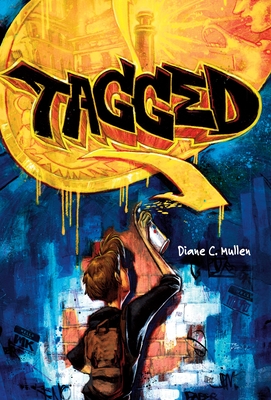 We've made some changes to our Teen Book Club! Going forward, the group will be known as the Junior Bookslayers, and is aimed for ages ten through thirteen.
Our selection for April will be Tagged by Diane C. Mullen. Liam is a fourteen-year-old graffiti artist living in project housing with his single mother and three younger siblings. When Liam's estranged older brother coerces him to tag a graffiti symbol for a rival gang, Liam's life is threatened.
His mother decides to send him to Lake Michigan for the summer to live with her best friend, Kat, a sculptor and art teacher, Liam soon delves into the work of Jean-Michel Basquiat, Pablo Picasso, and his own personal aesthetics. He's encouraged to consider his art seriously and how it might contribute to a greater community. Having to decide between staying with Kat and returning home to his siblings who need him, Liam's story inspires him to reinvent himself for the better.
The book club will still be led by Karen Willey, an 18-year teaching veteran who has spent 17 of those years teaching Language Arts to middle school students. Her educational philosophy has always been to create lifelong readers and that continues to be her focus today, both in the classroom and in the community.
The meeting will take place on Saturday, April 14th, beginning at 11:00 AM and ending around noon. No prior registration is required – just read the book and show up! Snacks and drinks will also be served. For more information, call 302-226-2665.
Event date:
Saturday, April 14, 2018 -

11:00am

to

12:00pm