Junior Bookslayers Book Club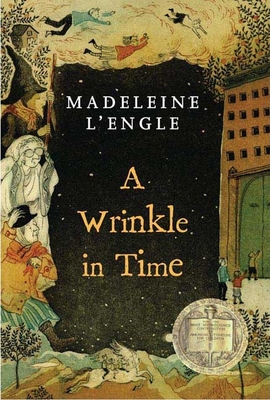 We've made some changes to our Teen Book Club! Going forward, the group will be known as the Junior Bookslayers, and is aimed for ages ten through thirteen.
Our selection for March will be A Wrinkle in Time by Madeleine L'Engle - you have to read the book before you see the movie! A tesseract (in case the reader doesn't know) is a wrinkle in time. To tell more would rob the reader of the enjoyment of this unusual book. This ground-breaking science fiction and fantasy classic is the story of the adventures in space and time of Meg, Charles Wallace, and Calvin O'Keefe, as they go in search of Meg's father, a scientist who disappeared while engaged in secret work for the government on the tesseract problem.
The book club will still be led by Karen Willey, an 18-year teaching veteran who has spent 17 of those years teaching Language Arts to middle school students. Her educational philosophy has always been to create lifelong readers and that continues to be her focus today, both in the classroom and in the community.
The meeting will take place on Saturday, March 10th, beginning at 11:00 AM and ending around noon. No prior registration is required – just read the book and show up! Snacks and drinks will also be served. For more information, call 302-226-2665.
Event date:
Saturday, March 10, 2018 -

11:00am

to

12:00pm