Helen Reese - Project Ex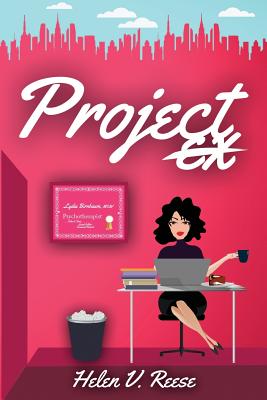 Philadelphia author Helen V. Reese will be signing copies of her novel, Project Ex.
When the realization that she's lived over half a century lights a fire under Lydia Birnbaum's rapidly aging, but still shapely, tush, she decides it's time to take a new approach to dating - one drawn from her training as a psychotherapist. Determined to avoid the romantic mistakes she's made in the past, she launches an intriguing research project on Facebook.
When "Project Ex" (as in "ex-boyfriends") unexpectedly turns Lydia into Philadelphia's radio relationship-guru-sensation, she attracts the attention of Jared Abrams, a jaded food critic turned investigative reporter who assumes a fake identity as a new therapy client in an effort to unmask her as a fraud. Before long, Lydia finds herself on a journey of self-discovery - a journey that will take her far beyond the empirical findings of Project Ex, far beyond her past and into her own heart, where she'll find what she's been looking for all along.
The signing will take place from 9:00 until 11:00 AM on Friday, July 22nd.
Event date:
Friday, July 22, 2016 - 9:00am