Happy Hour with Karen White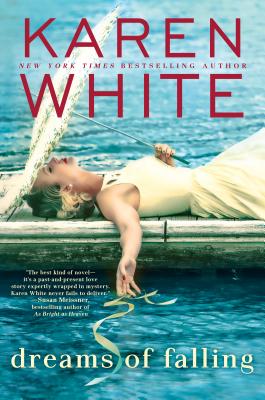 Karen White will be appearing to discuss her latest book, Dreams of Falling.
Nine years ago, a humiliated Larkin Lanier fled Georgetown, South Carolina, knowing she could never go back. But when she finds out that her mother has disappeared, she realizes she has no choice but to return to the place she both loves and dreads--and to the family and friends who never stopped wishing for her to come home.
Ivy, Larkin's mother, is discovered badly injured and unconscious in the burned-out wreckage of her ancestral plantation home. No one knows why Ivy was there, but as Larkin digs for answers, she uncovers secrets kept for nearly fifty years - whispers of love, sacrifice, and betrayal - that lead back to three girls on the brink of womanhood who found their friendship tested in the most heartbreaking ways.
The event will take place on Monday, June 18th, from 4 until 6 PM. It is free and open to the public; no registration is required. For more information, call 302-226-2665.
Event date:
Monday, June 18, 2018 - 4:00pm to 6:00pm