Fay Jacobs - Fried & Convicted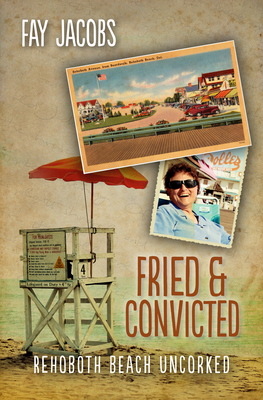 Fay Jacobs will be appearing to sign her latest collection of Rehoboth Beach stories, Fried & Convicted.
Fried & Convicted was written over the last few years and culminates with Election Day, 2016. It chronicles the joy of gaining equal marriage rights for same-sex couples, tales of Icelandic lagoons, Provincetown adventures, and much ado about lesbians of a certain age.
It also tells a few harrowing personal stories, such as Bonnie's unnerving medical diagnosis, the time Fay went kayaking with alligators, and how she came up with a public relations scheme to rescue her pal's purloined pooch. And through it all, she finds a way to make it provocative, political, occasionally heartwarming, and reliably hilarious.
The signing will take place on Saturday, December 16th, from 1 until 3 PM.
Event date:
Saturday, December 16, 2017 -

1:00pm

to

3:00pm