Ellen Prentiss Campbell - The Bowl With Gold Seams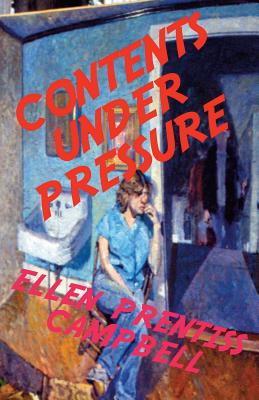 Ellen Prentiss Campbell will be discussing her two new releases, Contents Under Pressure and The Bowl with Gold Seams.
Contents Under Pressure is a collection of eleven short stories that explore loss and yearning, hope and fear, and the tension between imagination, memory, and reality. She takes her characters - young, middle-aged, and elderly - to moments where the border between past and present crumbles.
Ellen's debut novel, The Bowl with Gold Seams, is a moving, intimate story inspired by an unusual chapter in the history of the Bedford Springs Hotel in Pennsylvania. During the summer of 1945, the State Department selected the resort to serve as the detainment center for the Japanese ambassador to Berlin, his staff, and their families. The novel tells Hazel Shaw's story of unexpected personal transformation — both as a young woman working at the hotel among the Japanese, and the further story of the reverberating lifelong consequences of that experience. The final events of the war challenge Hazel's beliefs about enemies and friends, victory and defeat, love and loyalty. In the ensuing years she remains haunted by memories. Long after the end of the war, an unexpected encounter causes Hazel to return to the hotel and she must confront her past, come to terms with her present life, and determine her future.
Ellen's short fiction has been featured in numerous journals including The Massachusetts Review, The Fourth River, The Potomac Review, and The MacGuffin. Her essays and reviews have appeared in The Fiction Writers Review, where she is a contributing editor, and The Washington Independent Review of Books. She lives in Washington, D.C.
The event will take place on Saturday, May 7th at 2:00 PM. After her talk, Ellen will be accepting questions from the audience and signing copies of both works.
Event date:
Saturday, May 7, 2016 - 2:00pm