Elin Hilderbrand - Here's to Us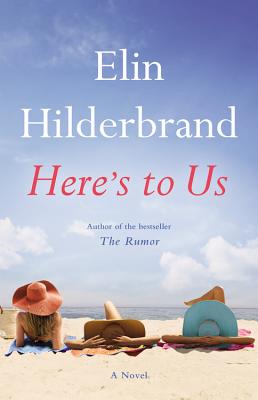 Elin Hilderbrand will be reading from and discussing her new novel, Here's to Us, an emotional, heartwarming story about a grieving family that finds solace where they least expect it.

Celebrity chef Deacon Thorpe has always been a force of nature with an insatiable appetite for life. But after that appetite contributes to Deacon's shocking death in his favorite place on earth, a ramshackle Nantucket summer cottage, his (messy, complicated) family is reeling. Now Deacon's three wives, his children, and his best friend gather on the island he loved to say farewell.
The three very different women have long been bitter rivals, each wanting to claim the primary place in Deacon's life and his heart. But as they slowly let go of the resentments they've held onto for years and remember the good times, secrets are revealed, confidences are shared, and improbable bonds are formed as this unlikely family says goodbye to the man who brought them all together, for better or worse - and the women he loved find new ways to love again.
The event will take place on Sunday, June 26th at 4:00 PM. No registration is required. After the reading and discussion, Elin will be available to sign copies of Here's to Us and all of her previous works.
Event date:
Sunday, June 26, 2016 - 4:00pm