Day of the Dead Story Time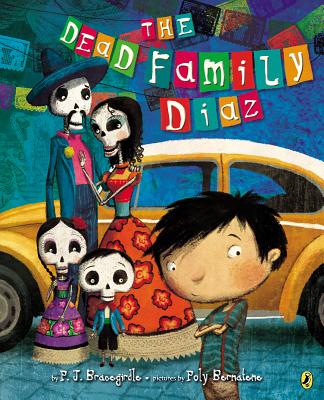 Join us for a slightly spooky story time! We'll be reading The Dead Family Diaz by P.J. Bracegirdle.
Every skeleton in the Land of the Dead is excited to celebrate "el Dia de los Muertos" with the Living. But not Angelito. His big sister has told him all about their horrifying bulgy eyes and squishy skin.
When Angelito is separated from his family in the Land of the Living, he's petrified until he makes a new friend who is just as terrified of THEM as Angelito is. Then, his new buddy turns out to be (gulp ) "a living boy", and Angelito runs as fast as his bony feet can carry him. Fortunately, the traditions of the Day of the Dead reunite the two boys, just in time for some holiday fun.
Attendees will also be able to take part in coloring and a craft.
The event will take place on Sunday, October 30th, beginning at 9 AM. As always, story time is free and no registration is required.
Event date:
Sunday, October 30, 2016 - 9:00am