Cookie Story Time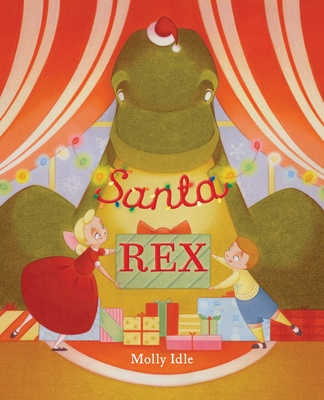 Join us for a special cookie story time!
We'll be reading Santa Rex by Molly Idle. In this book from Caldecott-winning author-illustrator Molly Idle, Christmas season has arrived! And, of course, nothing says holiday cheer quite like candy canes, hot cocoa, and DINOSAURS! Cordelia is celebrating her favorite winter holiday with her Cretaceous buddies and everything is just peachy - as long as nobody topples the Christmas tree. Oops... Too late! This year, will Santa Rex bring her everything she asked for?
After the story, children will be be able to decorate their very own Christmas tree cookie!
The event will take place on Saturday, December 16th, beginning at 9 AM. Please arrive promptly at the start time to enjoy all that is being offered.
Event date:
Saturday, December 16, 2017 - 9:00am