Browseabout Book Club - Wuthering Heights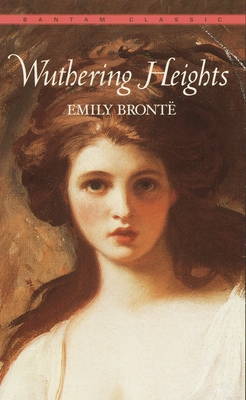 The Browseabout Book Club selection for September is Wuthering Heights by Emily Bronte.
Emily Brontë's only novel is one of English literature's classic masterpieces - a gripping novel of love, propriety, and tragedy.
Lockwood, the new tenant of Thrushcross Grange, situated on the bleak Yorkshire moors, is forced to seek shelter one night at Wuthering Heights, the home of his landlord. There he discovers the history of the tempestuous events that took place years before. What unfolds is the tale of the intense love between the gypsy foundling Heathcliff and Catherine Earnshaw. Catherine, forced to choose between passionate, tortured Heathcliff and gentle, well-bred Edgar Linton, surrendered to the expectations of her class. As Heathcliff's bitterness and vengeance at his betrayal is visited upon the next generation, their innocent heirs must struggle to escape the legacy of the past.
Purchase the book at Browseabout for 10% off the price; please let the staff member know you are buying it for the book club. Hot beverages from Browseabout's cafe are half price during the meeting.
The meeting will take place on Sunday, September 23rd, beginning at 3:30 PM. No prior registration is required. Come for one discussion, or come for them all!
Event date:
Sunday, September 23, 2018 - 3:30pm