Browseabout Book Club - Without You, There Is No Us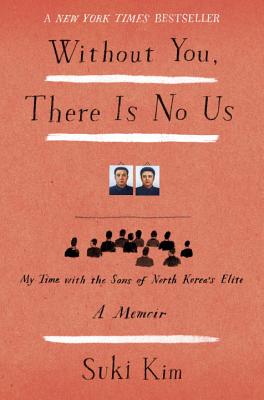 The Browseabout Book Club will be meeting to discuss Without You, There Is No Us by Suki Kim.
Every day, three times a day, the students march in two straight lines, singing praises to Kim Jong-il and North Korea: "Without you, there is no motherland. Without you, there is no us." It is a chilling scene, but gradually Suki Kim, too, learns the tune and, without noticing, begins to hum it.
It is 2011, and all universities in North Korea have been shut down for an entire year, the students sent to construction fields - except for the 270 students at the all-male Pyongyang University of Science and Technology (PUST), a walled compound where portraits of Kim Il-sung and Kim Jong-il look on impassively from the walls of every room, and where Suki has accepted a job teaching English. Over the next six months, she will eat three meals a day with her young charges and struggle to teach them to write, all under the watchful eye of the regime.
The Browseabout Book Club is facilitated by Sherry Chappelle, and meets on the third Sunday of each month, September through May. Meetings begin at 3:30 PM and are generally over around 5:00. Come for one discussion, or come for them all. No registration is required - new members are welcomed, and old members are treasured.
Purchase books at Browseabout for 10% off the price - please let the staff member know you are buying it for the book club. Hot beverages from Browseabout's cafe are half price during the meeting.
Event date:
Sunday, February 21, 2016 - 3:30pm