Browseabout Book Club - The Impossible Knife of Memory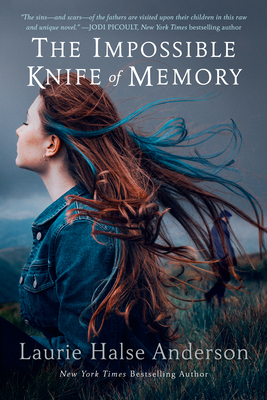 The Browseabout Book Club will be meeting to discuss The Impossible Knife of Memory by Laurie Halse Anderson.
For the past five years, Hayley Kincaid and her father, Andy, have been on the road, never staying long in one place as he struggles to escape the demons that have tortured him since his return from Iraq. Now they are back in the town where he grew up so Hayley can attend school. Perhaps, for the first time, Hayley can have a normal life, put aside her own painful memories, even have a relationship with Finn, the hot guy who obviously likes her but is hiding secrets of his own.
Will being back home help Andy's PTSD, or will his terrible memories drag him to the edge of hell, and drugs push him over? The Impossible Knife of Memory is Laurie Halse Anderson at her finest: compelling, surprising, and impossible to put down.
The Browseabout Book Club is facilitated by Sherry Chappelle, and meets on the third Sunday of each month, September through May. Meetings begin at 3:30 PM and are generally over around 5:00. Come for one discussion, or come for them all. No registration is required - new members are welcomed, and old members are treasured.
Purchase books at Browseabout for 10% off the price - please let the staff member know you are buying it for the book club. Hot beverages from Browseabout's cafe are half price during the meeting.
Event date:
Sunday, January 17, 2016 - 3:30pm