Browseabout Book Club - Everything I Never Told You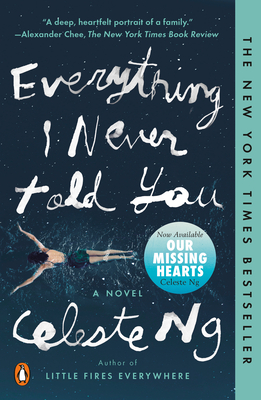 The Browseabout Book Club will be meeting to discuss Everything I Never Told You by Celeste Ng.
Lydia is dead. But they don t know this yet. So begins this exquisite novel about a Chinese American family living in 1970s small-town Ohio. Lydia is the favorite child of Marilyn and James Lee, and her parents are determined that she will fulfill the dreams they were unable to pursue. But when Lydia's body is found in the local lake, the delicate balancing act that has been keeping the Lee family together is destroyed, tumbling them into chaos.
A profoundly moving story of family, secrets, and longing, Everything I Never Told You is both a gripping page-turner and a sensitive family portrait, uncovering the ways in which mothers and daughters, fathers and sons, and husbands and wives struggle, all their lives, to understand one another.
The Browseabout Book Club is facilitated by Sherry Chappelle, and meets on the third Sunday of each month, September through May. Meetings begin at 3:30 PM and are generally over around 5:00. Come for one discussion, or come for them all. No registration is required - new members are welcomed, and old members are treasured.
Purchase books at Browseabout for 10% off the price - please let the staff member know you are buying it for the book club. Hot beverages from Browseabout's cafe are half price during the meeting.
Event date:
Sunday, September 20, 2015 - 3:30pm