Browseabout Book Club - Deep Down Dark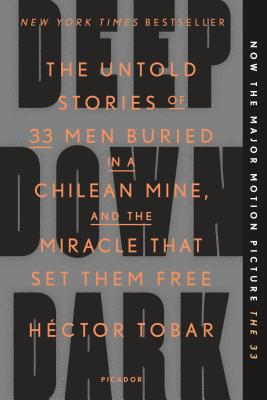 The Browseabout Book Club will be meeting to discuss Deep Down Dark by Hector Tobar.
When the San Jose mine collapsed outside of Copiapo, Chile, in August 2010, it trapped thirty-three miners beneath thousands of feet of rock for a record-breaking sixty-nine days. After the disaster, Pulitzer Prize-winning journalist Hector Tobar received exclusive access to the miners and their tales, and in Deep Down Dark, he brings them to haunting, visceral life.
We learn what it was like to be imprisoned inside a mountain, understand the horror of being slowly consumed by hunger, and experience the awe of working in such a place - one filled with danger and that often felt alive. A masterwork of narrative journalism and a stirring testament to the power of the human spirit, Deep Down Dark captures the profound ways in which the lives of everyone involved in the catastrophe were forever changed.
The Browseabout Book Club is facilitated by Sherry Chappelle, and meets on the third Sunday of each month, September through May. Meetings begin at 3:30 PM and are generally over around 5:00. Come for one discussion, or come for them all. No registration is required - new members are welcomed, and old members are treasured.
Purchase books at Browseabout for 10% off the price - please let the staff member know you are buying it for the book club. Hot beverages from Browseabout's cafe are half price during the meeting.
Event date:
Sunday, November 15, 2015 - 3:30pm