Browseabout Book Club - Cooking for Picasso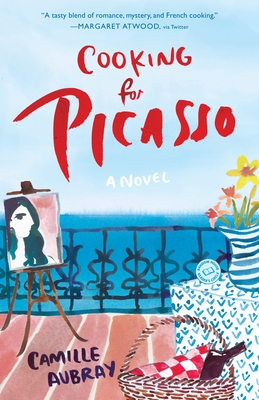 The Browseabout Book Club selection for December is Cooking for Picasso by Camille Aubray.
The French Riviera, spring 1936: It's off-season in the lovely seaside village of Juan-les-Pins, where seventeen-year-old Ondine cooks with her mother in the kitchen of their family-owned Café Paradis. A mysterious new patron who's slipped out of Paris and is traveling under a different name has made an unusual request - to have his lunch served to him at the nearby villa he's secretly rented, where he wishes to remain incognito. Pablo Picasso is at a momentous crossroads in his personal and professional life - and for him, art and women are always entwined.
New York, present day: Céline, a Hollywood makeup artist who's come home for the holidays, learns from her mother, Julie, that Grandmother Ondine once cooked for Picasso. Prompted by her mother's enigmatic stories and the hint of more family secrets yet to be uncovered, Céline carries out Julie's wishes and embarks on a voyage to the very town where Ondine and Picasso first met.
Purchase the book at Browseabout for 10% off the price; please let the staff member know you are buying it for the book club. Hot beverages from Browseabout's cafe are half price during the meeting.
The meeting will take place on Sunday, December 16th, beginning at 3:30 PM. No prior registration is required. Come for one discussion, or come for them all!
Event date:
Sunday, December 16, 2018 - 3:30pm